ScatQueens-Berlin.Com
]This is a package of 295 old and new clips from legendary Scatqueens-Berlin. It features new encodes of many old clips in 720p with way better quality. Some 720p versions are simply upscales, though. These are the official 720p versions, not re-encodes done by some collector. It is not the complete SQB catalogue, either.
Contains hardcore scat, vomit and degradation.
Including: scat, spitting, pegging, piss drinking, shit eating, toilet slavery, strap on play, ass worship, foot worship, human toilets, cock and ball torture, ...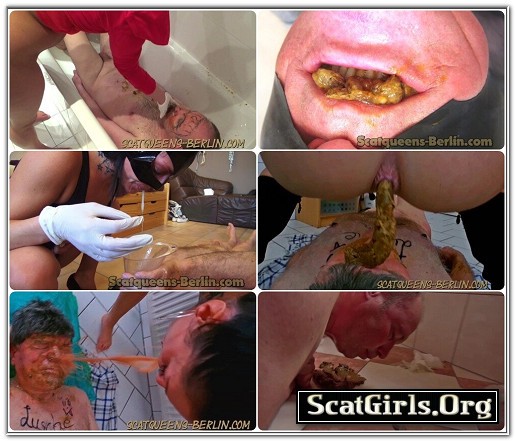 Category: Scat Femdom, Strap On, Humiliation, Ass Worship, German, Scat, Pegging, Piss Drinking, Foot Worship, Slapping, Verbal Humiliation, Puke, Spitting, Cock And Ball Torture, Face Slapping, Shit Eating, German Language, Shit Smearing, Nipple Torture, Human Toilet, Urethral Sounding, Toilet Slave, Toilet Humiliation, Human Toilet Paper, Veronica Moser, Shit Feeding,
Lady Lola, Mistress Michelle, Scatqueensberlin, Scatqueensberlin.com, Lady Amy, Lady Missy, Lady Lucy, Lady Bianca, Lady Atropa, Lady Joice, Scatqueens, Scatqueenberlin.Com, Scat Feeding, Lady Domi
Site:
Scatqueens-Berlin.com
Files:
295
File:
wmv
Size:
42500 GB
Duration:
47:06:07
Resolution:
1280x720
View screen:
screens.rar - 119.7 MB
Links Folder:
Extreme Scat Porn Site Rips
Last edited: