DirtyKittyCat.com - Wamderful.com - Claudia Shitter
6 hours Claudia Shitter playing with scat!
All clips solo action! - In very most clips Claudia masturbates and inserts one ore more dildos before or while shitting. Sometimes she uses oil or lotion for better slipping. Also some pantypoop clips included! Sensual scat, no hardcore action!

Category: Claudia Shitter, Dildo, Dirty, Kitty Cat, Dirtykittycat, Dirtykittycat.com, Drinking Piss, Eating Shit, Fishnets, Panty Pooping, Pantypoop, Piss, Pooping, Scat, Shit On Floor, Shit In Mouth, Smearing, Solo, Stockings, Vibrator, Wamderful, Wamderful.com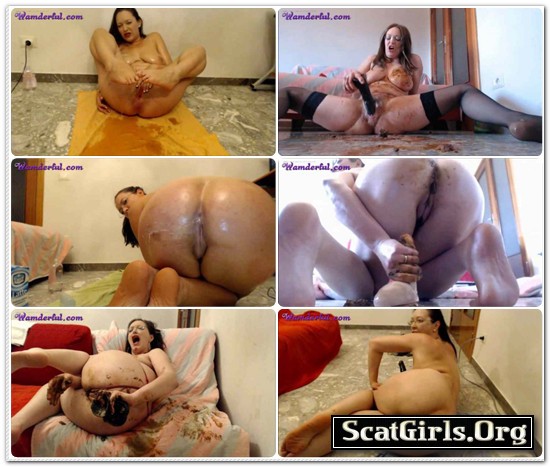 Scat Model: Claudia Shitter
Site: DirtyKittyCat.com - Wamderful.com
Videos: 39
File: avi
Size: 9260 MB
Duration: 09:09:56
Resolution: 426x240 / 854x480 / 1280x720 / 1920x1080
Previev Links:
screens.rar - 79.9 MB
Links Folder:
Extreme Scat Porn Site Rips
Last edited: